Top 5 humanitarian jobs of the week 14.02.17
Our Valentine's Day special… specially for those heartbroken and looking to run away (joking, not joking).
In seriousness, with the geopolitical situation feeling precarious, many of us are drawn to utopian dreams. We're here to slap on a dose of reality and say loud and clear:
YOU GOT TO MAKE IT HAPPEN!
There comes a point, for all of us, where we have to make the call.
Every great dream begins with a dreamer. Always remember, you have within you the strength, the patience, and the passion to reach for the stars to change the world. (Harriet Tubman)
Below are best of this week's ENTRY LEVEL gigs. Get on board and make the change.
Associate, Strategic Communications Team
IDInsight (Delhi, Lusaka, Nairobi, San Francisco)
The Strategic Communications Team will amplify IDinsight's impact beyond our client work to enhance the use of evidence for decision-making worldwide. Reporting to a Founding Partner, the Team's mandate is to drive IDinsight's external communication strategy to mainstream our approach throughout the social sector. All communication and advocacy activities will be driven by the Team, and we anticipate pursuing an influencer strategy that engages the most important global development stakeholders for sector transformation.
ThoughtWorks (Brisbane, Australia)
An amazing collection of humans, hired for their passion, integrity and special powers. The company was founded as a social experiment - what happens when you hire really smart, passionate people and set them loose on really tough problems? They called it 'Revolutionizing IT', but today they have extended their focus to an even bigger, and much more important goal; social justice.
IRC (Uganda)
To provide all necessary Supply Chain support to the Senior Supply Chain Manager and Field Coordinators to enable field project activities to proceed with maximum efficiency while adhering to the Global IRC's Supply Chain Manual and SOPs. The Supply Chain Manager will work under the supervision of the Field coordinator and should be a strong team member who can assist in the continued development of the Supply Chain Team and contribute to the further effective running of IRC activities in Uganda. Based in Yumbe Field Office and will be responsible for the effective management of the warehouse staff, Transport team and procurement staff. The Supply Chain Manager is a key position within the Chain and carries responsibility for the integrity of the IRC's Supply Chain system. Supply Chain must be able to rapidly respond to the programs and operation's needs, whilst ensuring best practices and maintaining audit-compliant records. Specific responsibilities includes supervising the procurement process, warehousing process, assets management, vehicles and transport management and IT.
SPC (Fiji)
The Finance System Analyst will be based in OMD's Finance section, and will work closely with the Information Communication Technology team on maximising the use of SPC's Enterprise Resource Planning (ERP) system and MS Dynamics NAVISION system in order to fully integrate financial reporting across the organisation. The position will also play a lead role in developing and implementing financial system projects. The position will map, evaluate and analyse existing processes, and will streamline systems to enable divisional collaboration and enhancements in business security, efficiency and accuracy.
ACTED (South Sudan)
Under the supervision of, and in close coordination with, the IMPACT Country Coordinator and IMPACT HQ in Geneva, the IMPACT Assessment Officer is responsible for the management and implementation of all aspects of assessments in country, including assessment planning, data collection and analysis. He/she will also be responsible for related logistics, partner coordination, reporting and finance requirements and will be required to provide input to the strategic development of IMPACT in country and region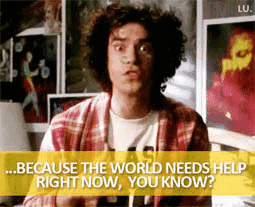 Stop letting others tell you what to do...
and follow your own path!
Humanitarian Institute: Meet Australasia's most effective humanitarian training provider! Our immersive courses help aspiring Aid Workers acquire in-demand skills through hands-on, practical training by professional humanitarians.
Now enrolling students in Australian and New Zealand major cities!
Humanitarian Institute now offers global development bootcamps for pro
fessionals seeking information on how  their skill sets can crossover to work on global humanitarian and development challenges.
Learn more about our personalised career coaching.