11 Alternative Health Tips For Humanitarians
Millions are displaced. Thousands have been killed.
Over 100 million require immediate humanitarian aid.
This is just a snapshot of some of the challenges impacting our world.
Humanitarian aid workers play a critical role in all of them. Working with displaced communities, providing emergency food and shelter, administering medical aid, and restoring services such as water, electricity and sanitation. The need for a resilient humanitarian workforce has never been greater.
But this work comes at a cost. Aid workers often risk their health, wellbeing and lives to help others. For many humanitarians their work and life exists in a hostile environment where health supports may not exist.
We know living and working in stressful climes puts health routines under pressure. And that trying to maintain a healthy lifestyle in the field is exhausting and a step too far for many. Leading to a sense of inevitability that your wellbeing will deteriorate.
Given these contextual challenges aid workers have become a notoriously unhealthy bunch. Too much Bintang, Ugali, coffee and Marlboro's… we've all been there!
But it's important to avoid "pushing through".
So we've got your back. We want you to release your inner hippie; ditch the drugs (legal and illegal), and embrace some alternative solutions.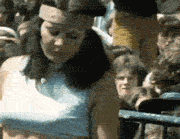 Here are our top alternative tips for maintaining your physiological health and wellbeing.
Tea tree oil
Tea tree is well-known for its powerful antiseptic properties and ability to treat wounds. For aid workers it uses can vary. From treatment and prevention of athlete's foot (try hiking through the Papua New Guinean jungles in the wet season without it!) to treating the inevitable thorn bush scrapes while deployed in South Sudan.
Coconut oil
Oil pulling… Google it. Oral hygiene is critical in overall health and wellbeing. All too often humanitarians can forget the basics, or strip back their dental routine to brushing with a toothbrush well past its prime. Oil pulling is here to rescue you. It may take some getting used to but the sensation of cleanliness, the gum health and fresh breath you'll discover far outweighs the first few days of discomfort.
Lemon grass oil
Known to be effective in inhibiting bacterial infections in the colon, stomach, urinary tracts, and respiratory system. While also helping cure diseases resulting from bacterial or microbial infections such as typhoid, food poisoning, skin diseases, body odor, and malaria. Not to mention the added benefit as a great mosquito repellent!
Garlic
If you're not taking garlic on deployment… we disown you. Strengthens your immune system, supports healthy cholesterol levels… this wonder root is a must to pack. Take in capsule form; unless your compound in Goma, DRC has a proliferation you can chew on?
Ginger
Susceptible to upset stomachs? Add ginger capsules to your daily routine to help prevent new foods and hygiene standards ruining your exploration of the culinary delights on offer in the cultures you live.
Apple cider vinegar
A tablespoon taken 30 minutes prior to a meal and it's highly unlikely any nasties will survive to cause you gastrointestinal issues. Tough to get down, but worth its weight in gold.
Vicks vaporub
This a good one. Especially for those who are on their feet a lot in the field. Dab some Vicks on your toenails at the beginning of the day and watch their health improve. Discolouration, gone. Lifting, solved.
Chlorophyll
Magic little green tablets. The seemingly never ending benefits include control of hunger and cravings, better body odor, healing support, promotes cleansing, a great antioxidant, and supports healthy iron levels. Easy to pack, easy to take, Chlorophyll is a no-brainer.
Bee pollen
An aid worker's field diet is likely to be nutritionally deficient or unbalanced (Camel's milk anyone?). Nutritional deficiency exposes humanitarians to physiological problems over time. Adding bee pollen to your regime can offset those daily meals of Ugali and goat as it contains all the essential components of life.
Vital greens
We're not promoting any one brand but Vital Greens just so happens to be the one we use in the office. It's an easily absorbed, balanced powder blend of nutrients that have been extracted from vegetables and fruits. Two teaspoons daily (mixed with water) delivers 76 ingredients that are loaded with probiotics, prebiotics, vitamins, minerals, antioxidants, essential fatty acids, fibre and an alkalising pea protein. If there is one thing to try on this list, make it this one.
St John's Wort oil
R&R in Istanbul. On a backstreets culinary tour we encountered a traditional Turkish woman selling a range of sweet delights. Somehow the conversation moved to the fact she looked about 50 when she was actually 80… the secret? Dabbing St John's Wort oil on her face before bed. We've tried it, and wow, there is certainly something going on! Try it for yourself. Especially for those deployed in dry, arid climes. Moisturizes and heals… just make sure you wash your face in the morning so the oil doesn't enhance the sun the day after.
It's not breaking news that aid workers are subjected to high levels of stress and pressure. Whether we acknowledge it or not, working in conflict zones, assisting during emergencies and living in contexts of extreme poverty take their toll… psychologically, emotionally and physiologically.
With these simple, personal health tips you can regain control of your physiological health. Because a healthy aid worker is an effective one.
What did we miss? Let us know your alternative secrets!
Humanitarian Institute: Meet Australasia's most effective humanitarian training provider! Our immersive courses help aspiring Aid Workers acquire in-demand skills through hands-on, practical training by professional humanitarians.
Now enrolling students in Australian and New Zealand major cities!
Humanitarian Institute now offers global development bootcamps for professionals seeking information on how  their skill sets can crossover to work on global humanitarian and development challenges.
Learn more about our personalised career coaching.